Take part in creating a new world watersport
Designed for performance. Built for adventure.
Using the same technology as America's Cup sailboats, the Hydrofoiler XE-1
expands
your cycling possibilities on a whole new water frontier.
The Hydrofoiler XE-1 has seven levels of electric assistance that can be changed as you ride. Dial the electric assistance down and put in more of your own power to increase the duration of your ride. A heavy rider can get ~4 hours of ride time on low assistance. The harder you work, the further you can go.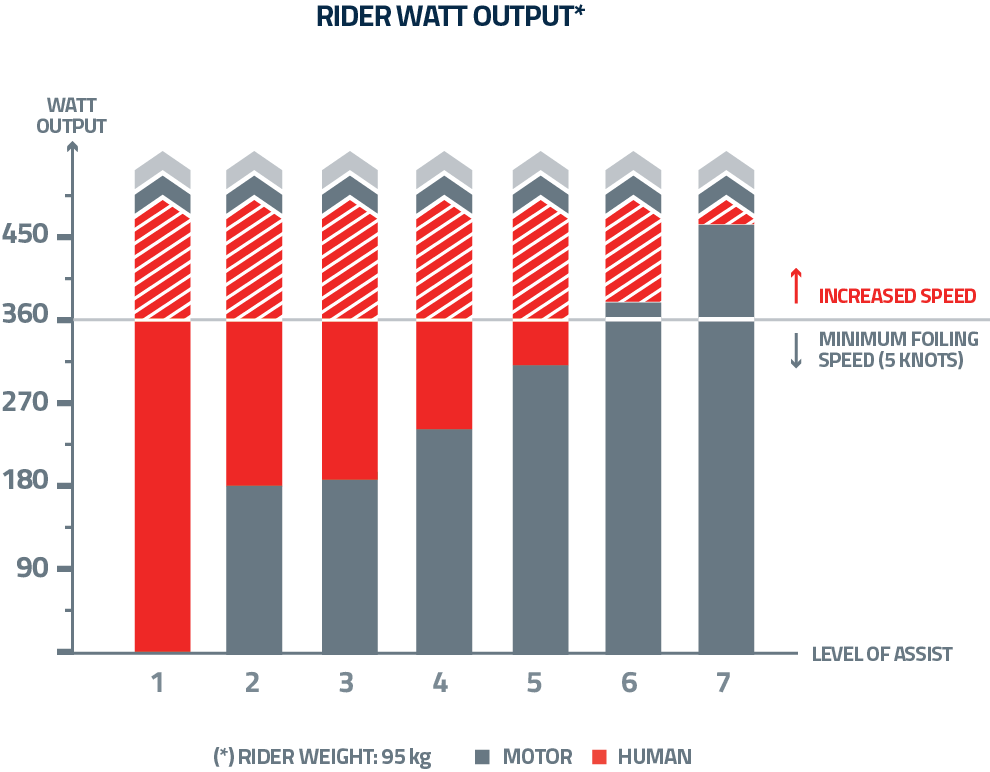 Easy Transport,
Fast Assembly.
Designed to fit in the back of most vehicles.
Learning to ride confidently is a fun experience that takes practice. Suitable for a wide range of fitness levels and body types, the Hydrofoiler gives you launching options that to get you foiling, fast.
Just like learning to ride a bike all over again. Hone your balance, drift into turns and carve your way into cycling's new frontier. Check out our Master The Ride course for more details, or read our quick guide to the 3 launching techniques.
The first of its kind for any hydrofoiling watercraft. The submerged launch gives you the confidence to go further, for longer. Master this technique and unlock the full hydrofoiling experience.