BE A PIONEER OF
CYCLING'S NEW FRONTIER
We're looking for partners to help us on our
journey to create a new category of water sports.

We have been working on taking cycling to the water in a new, innovative format since 2011. Driven by the dream of our founder, Guy Howard-Willis, and the vision of our Chief Designer, Roland Alonzo, the Hydrofoiler XE-1 was born.
Our commitment to create a hydrofoil eBike that works in moderate swell and chop and re-launch from deeper waters - not just the water's edge - has enabled us to create a unique product not seen before.
HYDROFOILER XE-1 PRODUCT SPECIFICATIONS
HYDROFOILER XE-1
PRODUCT SPECIFICATIONS
After eight years of R&D, we reached a major milestone for Manta5: the successful New Zealand pilot delivery to customers in December 2019. The early feedback has been vital in ensuring that the mass production model we ship further improves our product.
As we begin to release this bike to the world, there are opportunities for distributors, hire operators and resellers to join us in building a new worldwide water sport.
Get in touch with the team today, or register your interest below and we'll be in touch as soon as we can.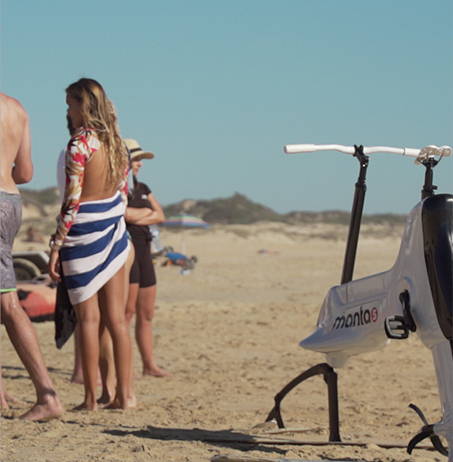 Distributors Expression
of Interest