Our team is growing and we're always on
the lookout for talented people to join us.
We're on a mission to build a new world watersport
Headquartered in New Zealand, we're surrounded by thousands of miles of epic coastlines, lakes and rivers. We love the water and everything it represents to us. It drove us to innovate on all fronts and as a result, create a product that connects us to some surreal on-water experiences.
Exciting challenges lie ahead—new regions, technologies, and businesses. Guided by our core values, we'll meet these challenges creatively and with the support of our growing community. Join us!
By seeking to constantly innovate on the way things are done, Manta5 sets out to push the limits and redefine human potential on water.
Belief in the job you do, guides a path to success. At Manta5, passion for water, people and innovation drives us to achieving what most believe to be impossible.
Manta5 does not believe that realistic expectations or industry precedents should inform what's possible. Instead, we work to define new possibilities, and back ourselves to achieve them.
Only applicants who are legally able to work in NZ will be considered for positions with Manta5.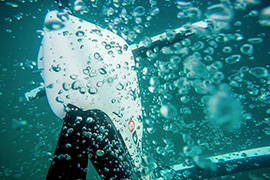 No Open Positions Available
Be sure to check back later to see if we have any open positions to apply for.
To apply for the positions above please use the "Apply now" buttons, do not use this form to apply for those jobs.